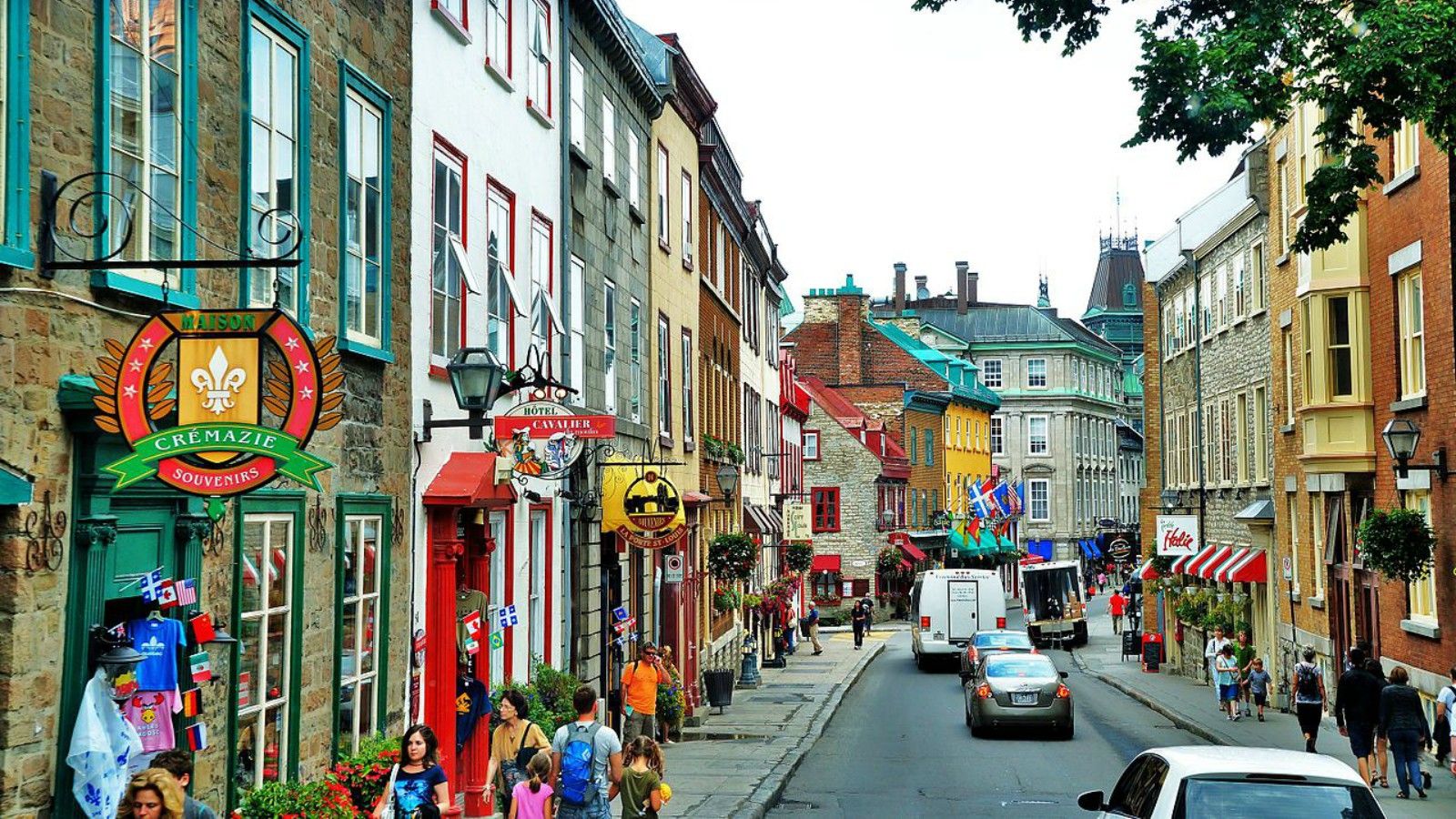 Described as a 'coup de foudre' destination—a place to fall in love with on sight—Quebec combines the best of history, culture, food, and the great outdoors. Located in the heart of downtown, Hotel PUR is perfectly poised for you to explore the many attractions Quebec City has to offer.
Saint-Roch Church
Saint-Roch Church is the largest church in Quebec City, located just minutes away from Hotel PUR. Construction commenced in 1914, and was complete in 1923 and its design reflects similar architecture of the middle ages. The exterior follows the neo-Gothic era and the interior follows the neo-Roman tradition, boasting high archways and marble walls.
Old Quebec City
Spend an afternoon discovering some of North America's oldest streets in Old Quebec, the only walled city north of Mexico. The area is a UNESCO World Heritage Site, and is home to some of the city's most iconic attractions, including St. Andrew's Presbyterian Church, Parliament Hill and Plains of Abraham.
Palais Montcalm
Visit Palais Montcalm, a concert hall featuring outstanding acoustics and a casavant organ. The venue offers shows of various genres, including classical jazz, blues and folk.
National Museum of Fine Arts
The National Museum of Fine Arts was founded in 1933 and features almost 25,000 works. Proud of its roots, the museum primarily boasts collections produced in Quebec or by local, Quebecois artists. Discover permanent collections and seasonal exhibits, dating back to the 18th century on your next trip to Quebec.
Museum of Civilization
Museum of Civilization brings Quebec's rich culture to life with its mesmerizing interactive displays and permanent and temporary exhibitions. Opened since 1988, the museum hosts exhibitions related to humanities and workshops for children.
Montmorency Falls
Outdoor enthusiasts, this is for you. Head to Parc de La Chute Montmorency, where the dramatic Montmorency Falls stand 90 feet taller than their Niagara cousin. Take in breathtaking views walking across the suspension bridge or take a gondola ride to the top.
1. Saint-Roch Church

2. Palais Montcalm

3. Old Quebec

4. National Museum of Fine Arts

5. Museum of Civilization

6. Montmorency Falls