Room Size
33 - 35 sq m
(355.2 - 376.7 sq ft)
Located on the 17th and 18th floors, our Sky Rooms give you the feeling of floating above the city.
Floor-to-ceiling windows underscore the airy quality of these rooms, by providing an abundance of natural light and panoramic views of Quebec and surrounding Saint Roch district.
The modern décor blends style and functionality with an inviting ease. Kept in fresh white with natural wood, leather, and chrome accents, the décor's overall effect is that of a supremely comfortable, soothing space. For a touch of color and wit, a custom, whimsical mural represents the Boulevard Charest—the neighborhood's main thoroughfare. A plump armchair is upholstered in black tartan, adding another unexpected element into the chic design mix.
For your entertainment, each room features a 47-inch LCD TV on the wall, as well as a docking station to charge mobile devices and play music or podcasts. If work beckons, the built-in work desk and modern desk chair give you a generous space to be productive. Stay energized with a delicious assortment of snacks and drinks from the well-stocked refreshment center.
At the end of the day, sink into the layered comfort of a king or two queen-size beds for a restful night's sleep. The plush pillow-top mattress is dressed in crisp white linens, topped with a lightweight duvet and plump hypoallergenic pillows. Floating bedside tables and high-powered reading lights ensure everything you need is within reach.
The sophisticated bathroom is a study in understated luxury with its elevated square sink, dark gray stone countertop, and smooth granite floors. Pamper yourself in the European-style shower or deep Japanese-style bathtub. Plush bathrobes and fragrant amenities round out the indulgence.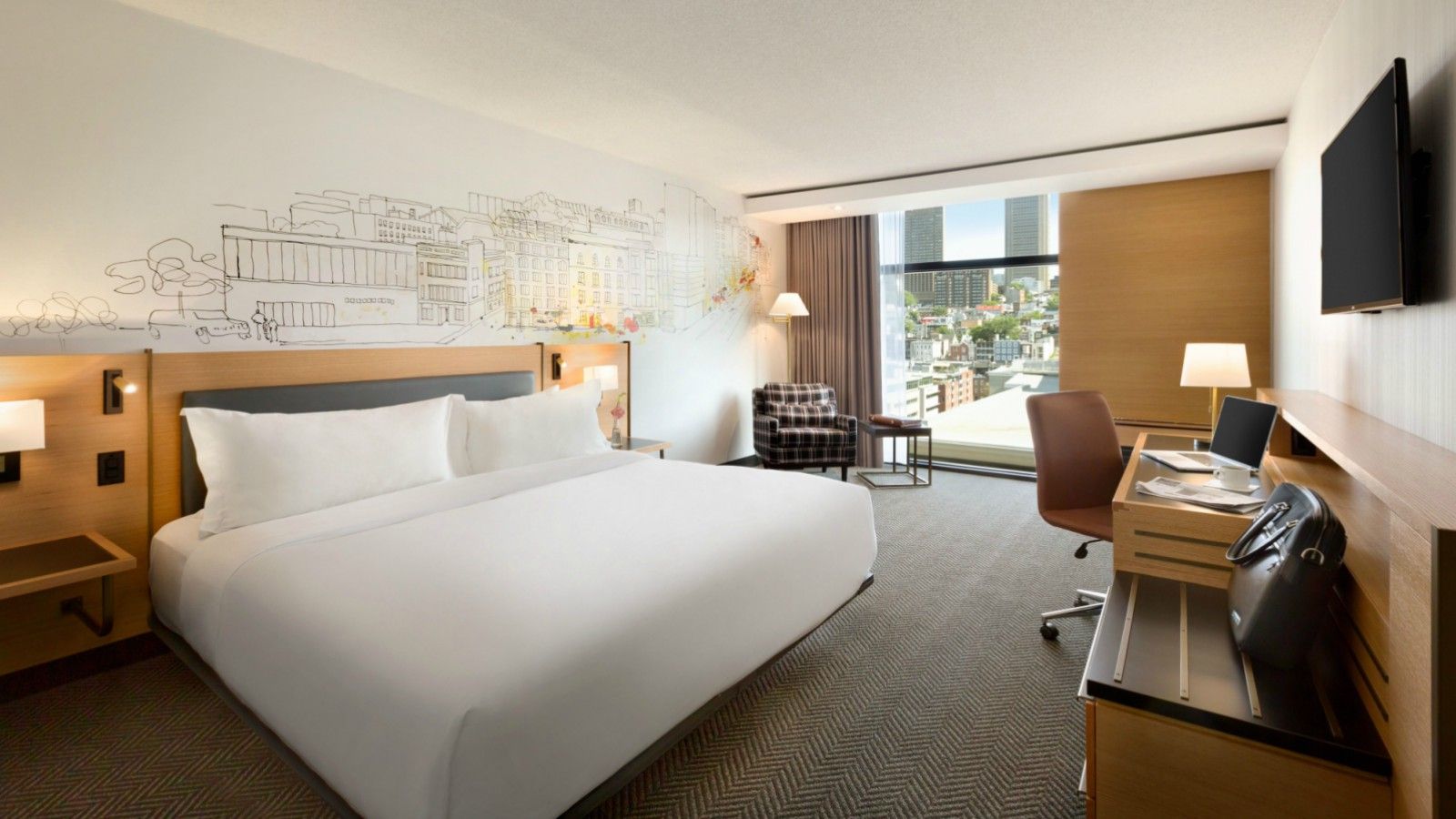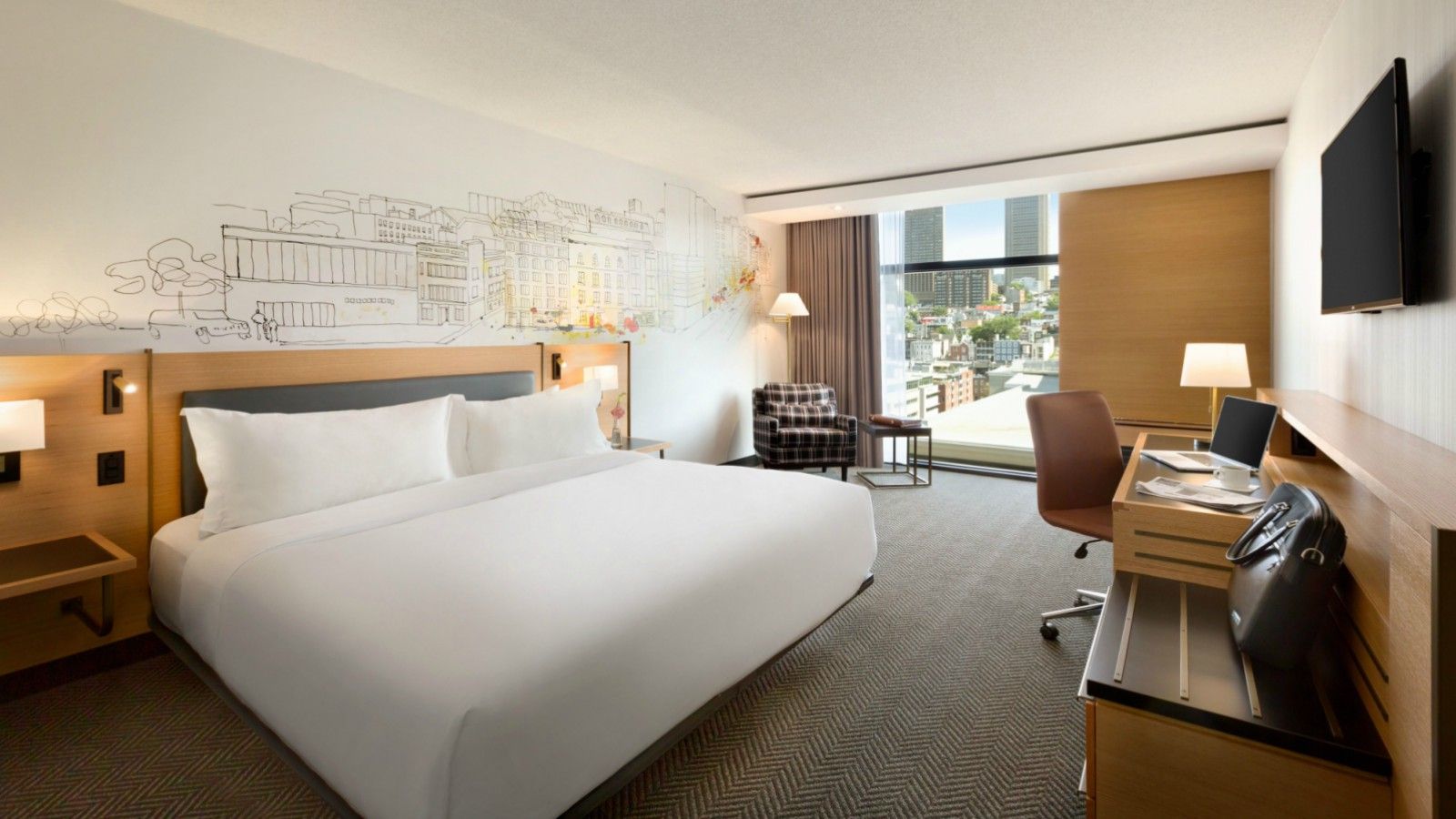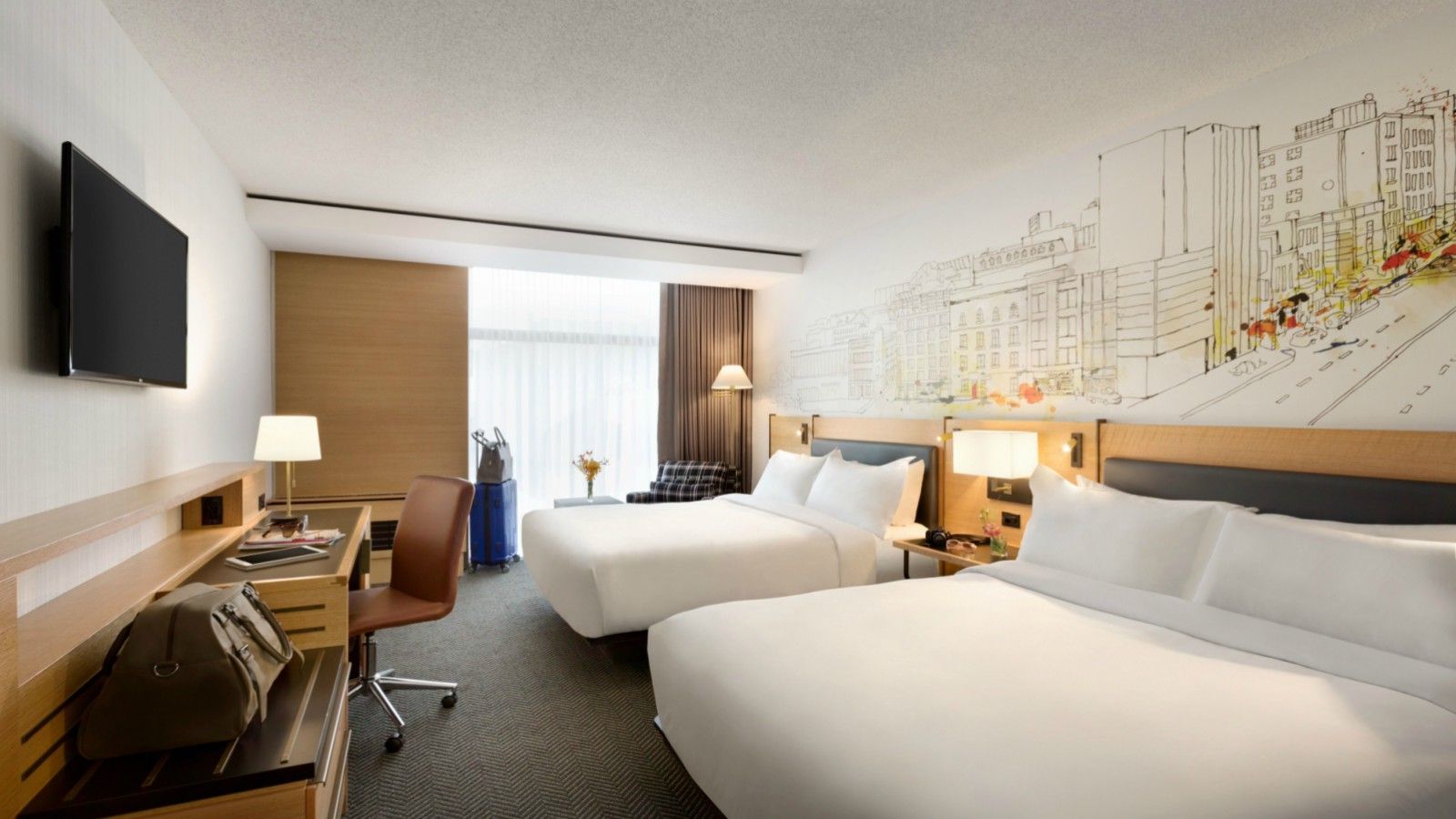 Included with this room
Air Conditioning
Spa/Fitness
Safe
Telephone
Flat Screen Television